Providing Telecommunication Network Services Across New England
Serving Commercial Businesses, Colleges, Service Providers, and More. Specializing in Fiber Optic, Wireless, and Data Networks.
Telecommunications Contractors You Can Trust To Get The Job Done Right
INSIDE PLANT/ DATA CENTER
WHAT OUR CUSTOMERS ARE SAYING
"It's a rare occurrence where I'll see a team work that hard, for that long, leave the place looking like nobody was there, and be in better shape than when they arrived!"
Demarc Telecom runs on a Project based organizational structure. The Owner, Vice President and Lead Technician all have technicians, construction technicians and apprentices working under their supervision on your project. 
With over 20 years experience the Demarc Telecom team has helped many clients with their telecommunications and utility installation needs. Here are some of the many projects we have successfully completed.
Boston College, Pine Manor Campus
Demarc Telecom assisted Boston College with updating it's Pine Manor Campus with a new single mode fiber optic network. We installed a 3500 feet of 96F aerial backbone feeding 17 campus buildings. We installed over 100 Wireless Access Points (WAP), two post racks, and fiber termination panels. We finished the project on time and within budget. Boston College has invited Demarc back to build additional fiber circuits for the campus.
RCN Networks- 100-700 Tech Drive Campus
The Demarc Telecom team connected seven commercial buildings via underground network into each building's demarcation point. We installed ISP Armored cable to service customer locations and approximately 10,000 feet of fiber optic cable, installed 12 Fiber Termination Panel locations and 4 outside plant splice locations. This is one of several types of projects we have provided for RCN over the years. They have been very happy with the level of service and meeting the budget and timelines they had in mind.
Keene State College
Keene State College had over 40 buildings and they were dealing with an outdated system that wasn't meeting their needs. They hired Demarc Telecom to upgrade their systems to provide a much faster network for their students and faculty. We completed a total upgrade of the current multimode network to a new OS2 single mode network to support a 10G speed network. We installed 30,000 feet of ISP/OSP cable connecting the 40 buildings and 3 data centers.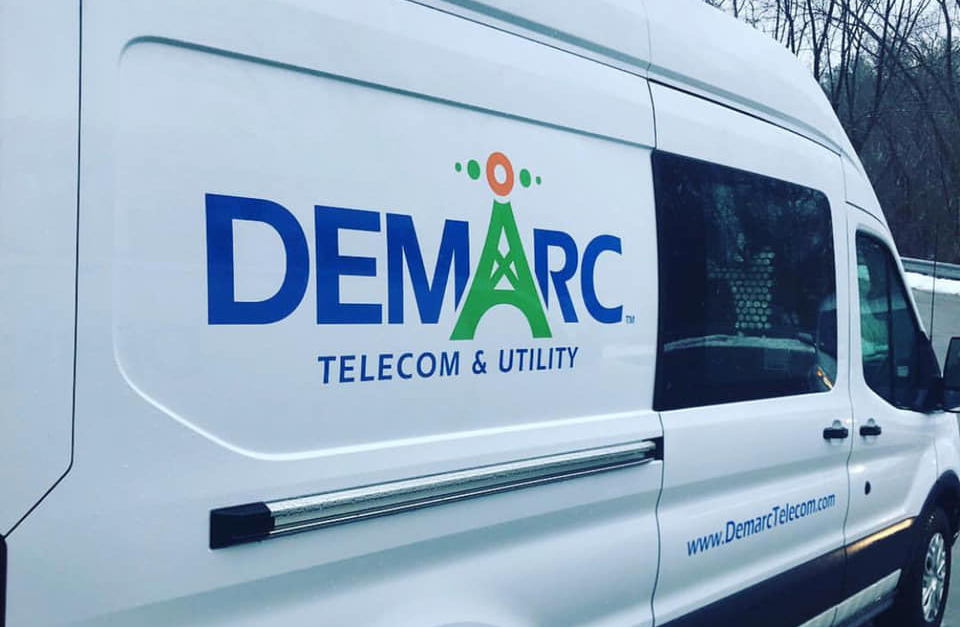 About Demarc Telecom & Utility LLC
Demarc Telecom & Utility LLC is a leading Telecommunications Contractor that services New Hampshire, Massachusetts, and greater New England. We have over 20 years of experience in the telecommunications and electric utility industries. We have taken a comprehensive approach to project management, providing our clients with a wide range of services to cover their network and data center needs. 
Demarc Telecom was founded in 2014 by owners Randy Evans and Steve Dumont. The company started with one employee and has grown steadily to ten full-time employees.  Demarc services telecom service providers, higher education institutions, commercial businesses, and more.  Our services include plant design and installation of fiber optic, data, and wireless networks.  We are detail oriented, have an excellent safety record, and deliver innovative solutions to our customers.  Get in touch today to discuss your future project.
SAFETY AND CERTIFICATIONS AT DEMARC TELECOM & UTILITY
Demarc Telecom prides ourselves on the highest levels of training and safety.  We are well-credentialled with industry standard training within the cutting edge of best practices.  Additionally, Demarc Telecom practices safe procedures following federal, state, and OSHA standards. Safety and Training are key components in allowing us to provide the highest quality work while keeping our employees and customers safe.